THE SAFETY
FORMULA
In any circumstance where the use of anti-theft devices is requested, safety is always guaranteed by at least two different components: the device itself that offers protection, in brief the entire anti-theft device and the rule, procedures that regulate the proper use of the device.
In fact, in order to prevent possible thefts, the device must boast suitable anti-theft features, meaning be of high quality and installed and used afterwards, after understanding its operation.


The quality features of an anti-theft device for motorcycle are object of studies by accredited bodies and test labs that, by reproducing the break-in and theft methods used by thieves, including by means of manual tests, are able to determine the quality standard of one product with respect to another, ensuring the client about the actual safety level attained.

The knowledge of procedures concerning the methods of use of the anti-theft device is essential; mistakes to avoid must be known and the proper assembly must be undestood case by case, according to the characteristics of the device, places and circumstances in which protection is requried.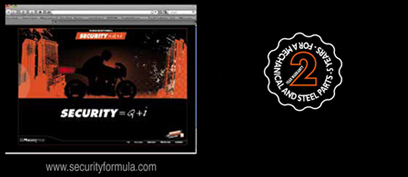 Quantus srl - Legal and operational office: Parco Scientifico Tecnologico COMONExT Via Cavour, 2 - 22074 Lomazzo (CO)
info@quantus.it
- p.iva & cod.fiscale: 04460300967 -
Privacy and Cookie Policy